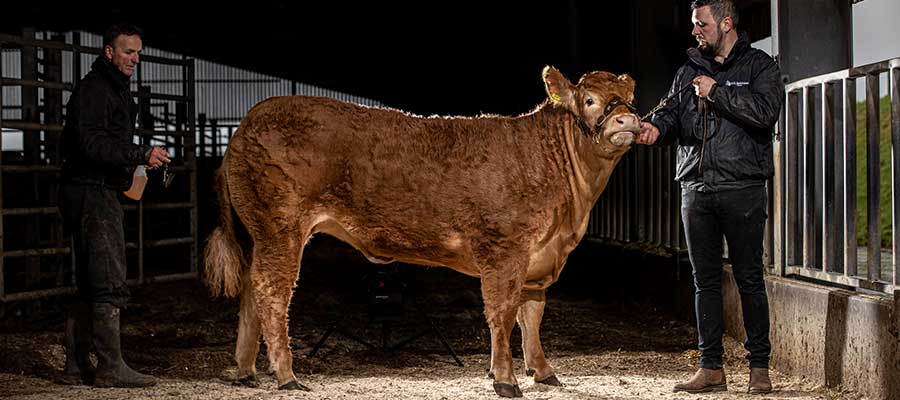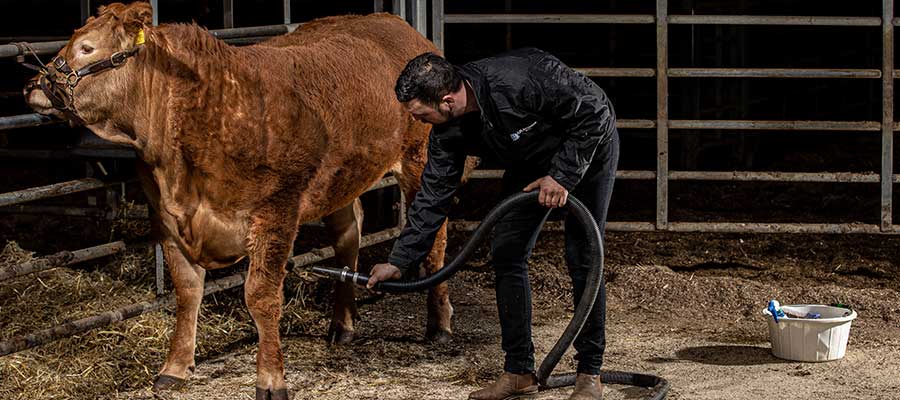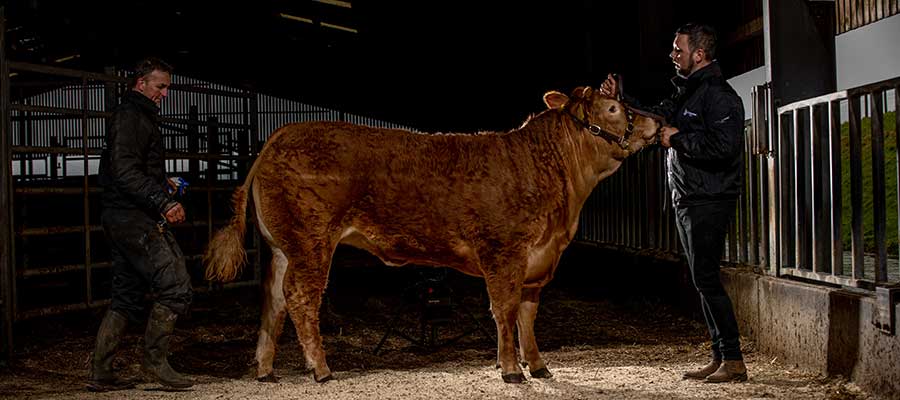 Wilodge Poshspice World Record Maiden Heifer
Wilodge Poshspice
---
The latest addition to the Whinfellpark Limousins herd, named Wilodge Poshspice, has been making headlines across the world after she became Europe's most expensive heifer.
The maiden heifer was bought for 250,000gns (£262,000), a world best for her breed and more than double the British and European records. The sale took place at H&H Borderway Mart in Carlisle on January 29 2021.
Since her sale, she has appeared in media outlets ranging from The Telegraph, the Daily Mail and the Sun to the BBC and further afield in countries including India and Russia.
A.W. Jenkinson Farms purchased Poshspice in partnership with the Sportsmans herd of Boden and Davies, in Stockport.
The November 2019-born embryo heifer is from the Wilodge herd of Christine Williams and Paul Tippets, Lodge Hill Farm in Shifnal, Shropshire. Her dam, one of the most recognised in the breed  Millbrook Gingerspice – won the supreme championship at the Balmoral show three times in a row . Poshspice is sired by the well-known 32,000gns bull Ampertaine Elgin and promotes two copies of  the Q204X myostatin genes, while being both homozygous red and horned.
The breeders said the price recognised the "smart and stylish" one-year-old had a "lot of panache" and the "x-factor".
Poshspice is not the first from the Wilodge herd to make its way to Whinfell Park Farm – she was preceded by bulls Wilodge Cerberus and Wilodge Topgun.
---